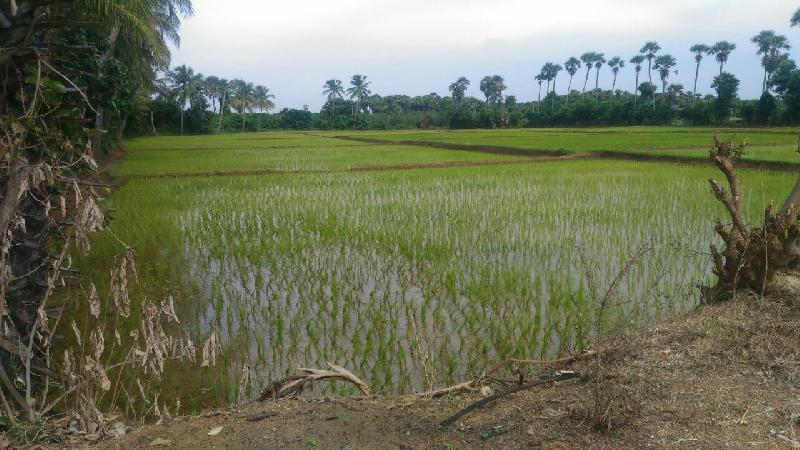 It can seem like a daunting task to find the right agricultural land for sale. In reality, your research and exploration of several properties will probably take you some time to find one you love and which suits you well to achieve your objectives while buying the agriculture land for sale in Vandavasi.

Reap the benefits of these tips to ensure the agricultural land for your project is right:

Previous Use: You start planning to just use the land as a farm, a ranch, a wine garden, or even a forest of trees.

If you want to purchase the place, the previous use of the land can impact. Land not being used for decades does not have much of your crop's nutrients left. Even so, an area used for the industry can have dangerous substances hidden in dirt and water.

Investigate the prior use of land in order to avoid threats and concentrate on finding a soil fertility farm.

Soil Drainage: Most plants prefer soil drained after a rain shower rapidly. Well-drained soil protects plants against diseases such as stalk rot, root rot, blight, and mold. Stagnant water also creates nurseries for troubling insects, including mosquitoes, aphids, and birds eating foliage.
The drainage of a farm can be improved by adding perlite, sand, compost, mulch, or vermiculite to the soil. Again, it will take time and money to modify the soil. If you want to start agriculture at once, buy agricultural land for sale that is draining rapidly already.

Analyse Land's Topology: In the accomplishment of a farm, topology plays a dominant role. Most farmers ignore land with steep mountains because water can wipe away the pitch nutrients. It probably won't matter much if you'd like to buy land for sale in an arid region. For instance, many people in Arizona have successfully raised grapes on the hillsides.

Please ensure the topography of the cropland satisfies the requirements of your crops.
Access to Resources: Some land is located in the center or outer suburbs of densely populated towns. However, the majority of agricultural land is rural. You may not even have access to these resources like water, electricity, and natural gas, based on the region of the farmland.
In the case of resources, certain properties can offer you a leg-up! A farm with a large pond, for example, could grant you access to all the water that you need to cultivate.

Distance To Markets: You will probably also need to understand how easily suppliers, retailers and marketplaces can access you. You're away from your areas every time you're on the road.
As you want an effective supply chain to be built, look for agriculture, which puts distribution companies and retailers at a comfortable commute from you. A central location that allows easy access to several other cities of the region can help make your farm a successful company.

Final Words: Much research is being carried out to find farmland that meets your specific needs. Find a reputable land real estate agent to discover the best possibilities before you invest in agriculture land for sale in Vandavasi. Land property transactions require specialized expertise and knowledge, particularly if the right agricultural land for sale is to be found. A conversation could save you from a catastrophic judgment that costs you time & expense.
This entry was posted on June, 10, 2021 at 10 : 00 am and is filed under Farm Land For Sale. You can follow any responses to this entry through the RSS 2.0 feed. You can leave a response from your own site.