Commercial Land For Sale In NGO Colony, Tirunelvelli Of Tamil Nadu Gaining Momentum
Posted by Admin on June, 10, 2021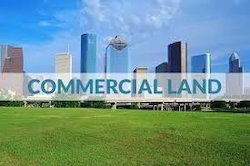 Tirunelveli, also known as Nellai and historically in British India as Tinnevelly is one of the top-tier cities of the South Indian state of Tamil Nadu. The Tirunelveli District administrative headquarters is berthed here. It is also the sixth largest municipal corporation of the state.

Location
Tirunelvelli is a prominent location to reckon with. Its major attraction is its positioning. It is stationed just 700 km southwest from the state capital of Chennai, 58 km from Thoothukudi and 73 km from the tourist attraction of Kanyakumari. Tirunelvelli in Tamil Nadu is on the southernmost tip of the Deccan Plateau.
The city lies on the west bank of the river Thamirabarani. On its east bank lays the Oxford of the South, Palayamkottai. It is called so because of its numerous schools, colleges and government offices. This in itself becomes a major reason why Tirunelvelli is a prominent location for commercial reasons.
NGO Colony is an area located on the east bank of the river Thamirabarani, in the Oxford of the South – Palayamkottai. The region has developed greatly in the recent years with its many educational institutions and administrative offices.

Connectivity
Connectivity is not of any consequence here. It is well connected by means of both road and rail properly not only with the rest of Tamil Nadu but also with the rest of India. Its nearest domestic air terminal is Thoothukudi Airport and closest International airstrips are the Madurai International Airport and Thiruvananthapuram International Airport. Sea route connection is also to be found here in the seaport at Thoothukudi Port.

Industries
The city of Tirunelvelli has become an important industrial development zone. A huge number of administrative offices and services are an integral part of this corporation area. It boasts of many agricultural trading and machinery industries, banking, tourism and information technology offices. It provides to the education sector too.
The Tirunelvelli city has two Special Economic Zones, one in the north along NH 44 and the other on the southern part of NH 44. Many large MNCs are based here, which is why Commercial Land for Sale is growing with each passing day.

Educational Institutions
Just as the city has grown as an industrial zone, it has flourished as an educational hub. The city is abounding with a number of educational institutes. It is home to the Anna University Regional Campus – Tirunelvelli, Tirunelvelli Medical College, The Tirunelvelli Veterinary College and Research Institution, Tirunelvelli Law College, the Government College of Engineering, Manonmaniam Sundaranar University and many others.

Reasons to Choose Land for Commercial Purposes in NGO Colony
NGO Colony falls under the administration of Tirunelvelli District. It is burgeoning with commercial activity and developing on a large scale. To meet the commercial needs of customers land is required for them to operate from.
Commercial Land for Sale in NGO Colony Tirunelvelli is up by many notches. Many factors are responsible for this. Numerous administrative offices, educational institutions, huge multinationals setting up base there are some of them to name.
Selecting NGO Colony for office purpose or any commercial purpose is not a lost project because the place is gaining in prominence. It is no wonder why Commercial Land for Sale is gaining momentum in NGO Colony, Tirunelvelli.
This entry was posted on June, 10, 2021 at 14 : 10 pm and is filed under Commercial Land For Sale. You can follow any responses to this entry through the RSS 2.0 feed. You can leave a response from your own site.